Black Lives Matter was born from tragedy but thrives in unity. After the murder of Trayvon Martin and acquittal of George Zimmerman, Alicia Garza, Patrisse Cullors, and Opal Tometi created a Black-centered/led political and social movement that would eventually disrupt the public's attention, refocusing it on the brutality and despotism Black people experience in their daily lives.
Seven years after its creation and the call for Black lives to matter has never been more prevalent. In 2020, not only did the Black community and its allies mourn the deaths of George Floyd, Breonna Taylor, and Ahmaud Arbury, they also set out to demand justice for the innocent and the equality Black people have yet to receive. The CAAPP Black Studies Intensive at the University of Pittsburgh spent a week holding sessions where creatives within the university and outside of shared what Black culture and art looks like, connecting the past's inequity to the present's while illustrating Black culture in a new and abstract light.
The pieces you will view in this section give insight to the interpretations and perspectives of Black Lives Matter, as well as the condemnation of white supremacy and other oppressive institutions. The poem crafted by Mikayla Scheckler details aspects of the movement from performative activism to what the essence of the movement is. The visual creations by Chaitali Deshmukh, Carly Klunk, and Megan Ye represent the multi-dimensionalism of the BLM movement, from the warmth of collective community action, to the unapologetic resolution that comes from deploring racism, to standing up to complacency.
–intro by Grace DeLallo
Chaitali Deshmukh, Visual Art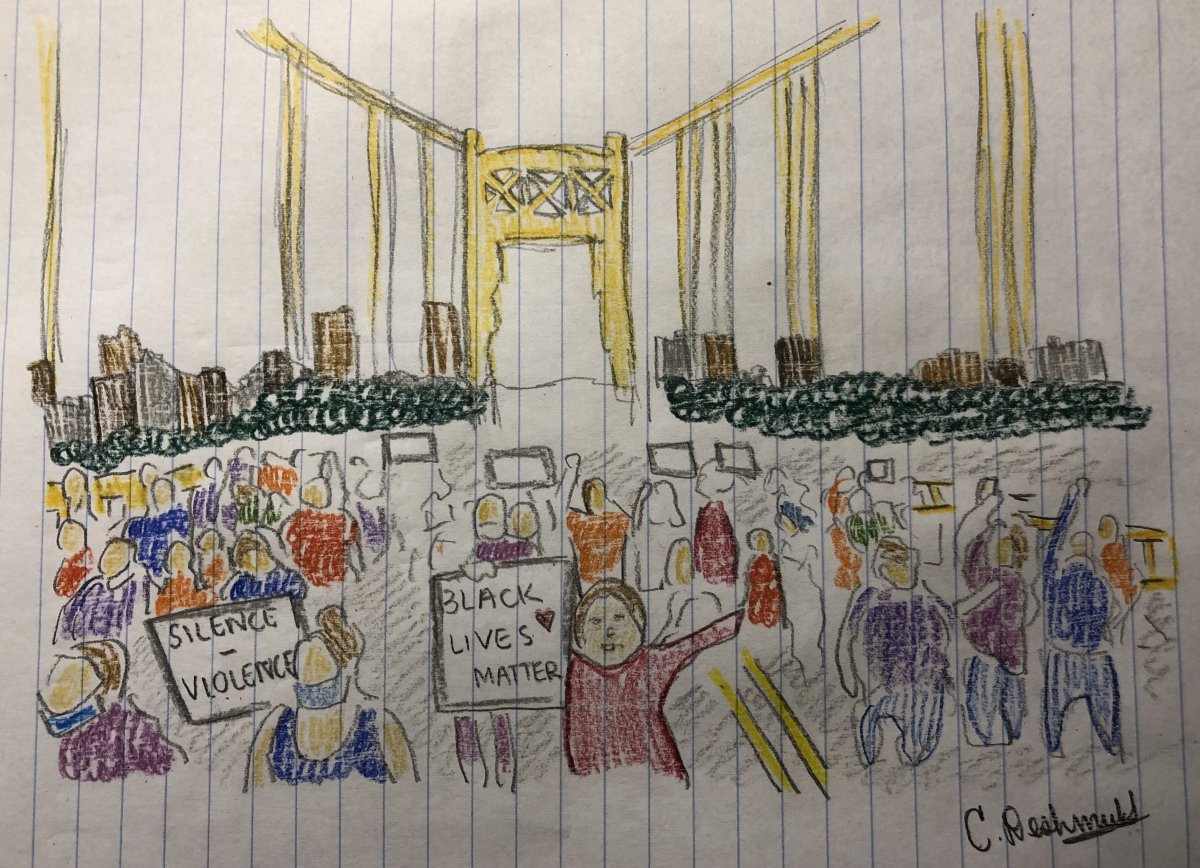 Carly Klunk, Flyer 1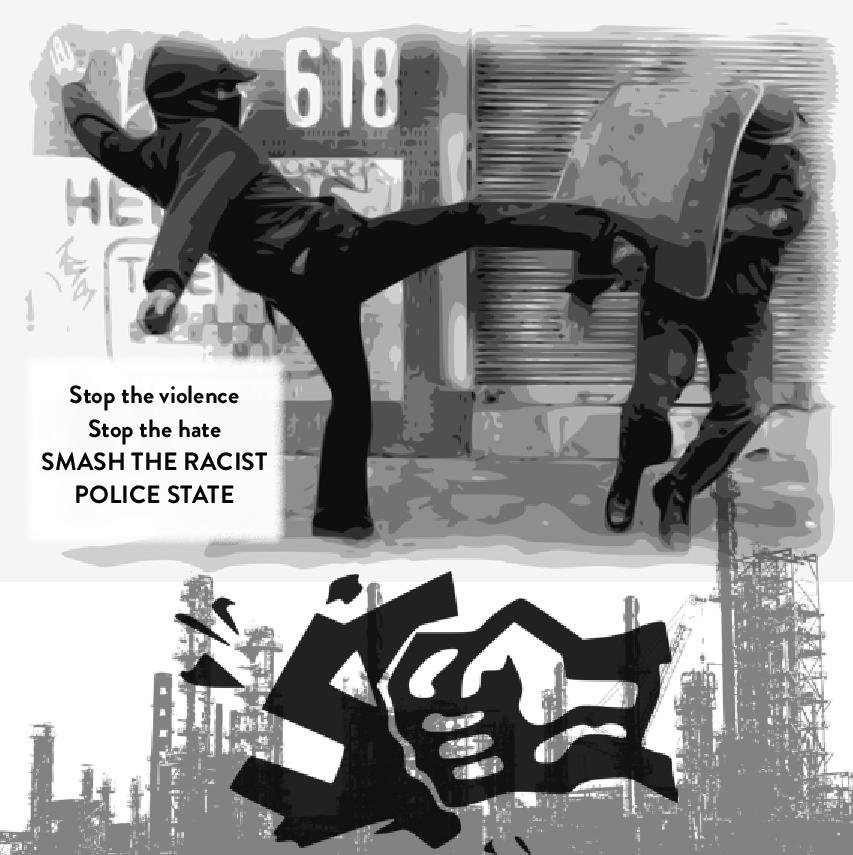 Mikayla Scheckler, "What They Say"
Megan Ye, Quote Poster