Protests have been a core way to enact change and bring people together for generations. 2020 is no different. After the death of George Floyd, Black Lives Matter protests began to take focus throughout America in the midst of the Covid-19 pandemic. Regular protests continued through the summer and fall to stand in solidarity with various marginalized communities and individuals, such as the LGBTQ+ community or seeking justice for specific people.
This group of submissions ranges from different ways to safely protest during a pandemic to personal narratives. Dingxin Chen provides an infographic about the fight for social justice. Kaitlyn Jacquez illustrates criticism of Aristotle, and Brianna McGarry illustrates a scene from a protest. Mitchell Rebholz narrates growing up in a high-crime/low-income area of Pittsburgh and their outlook on 2020's events. Lastly, Lauren Zaslow creates a collage that includes a blend of historic photos and photos from 2020 protests to blend history and modern day together.
This group of submissions shows the diversity yet similarities in the meanings of protest. It is difficult to pinpoint one meaning of protest when it is so personal. However, as we see in this group, protest brings people together for a common goal, enacts change, and allows people to passionately express themselves while thinking critically about current issues.
Intro by Hannah Kozak
Kaitlyn Jacquez, Visual Art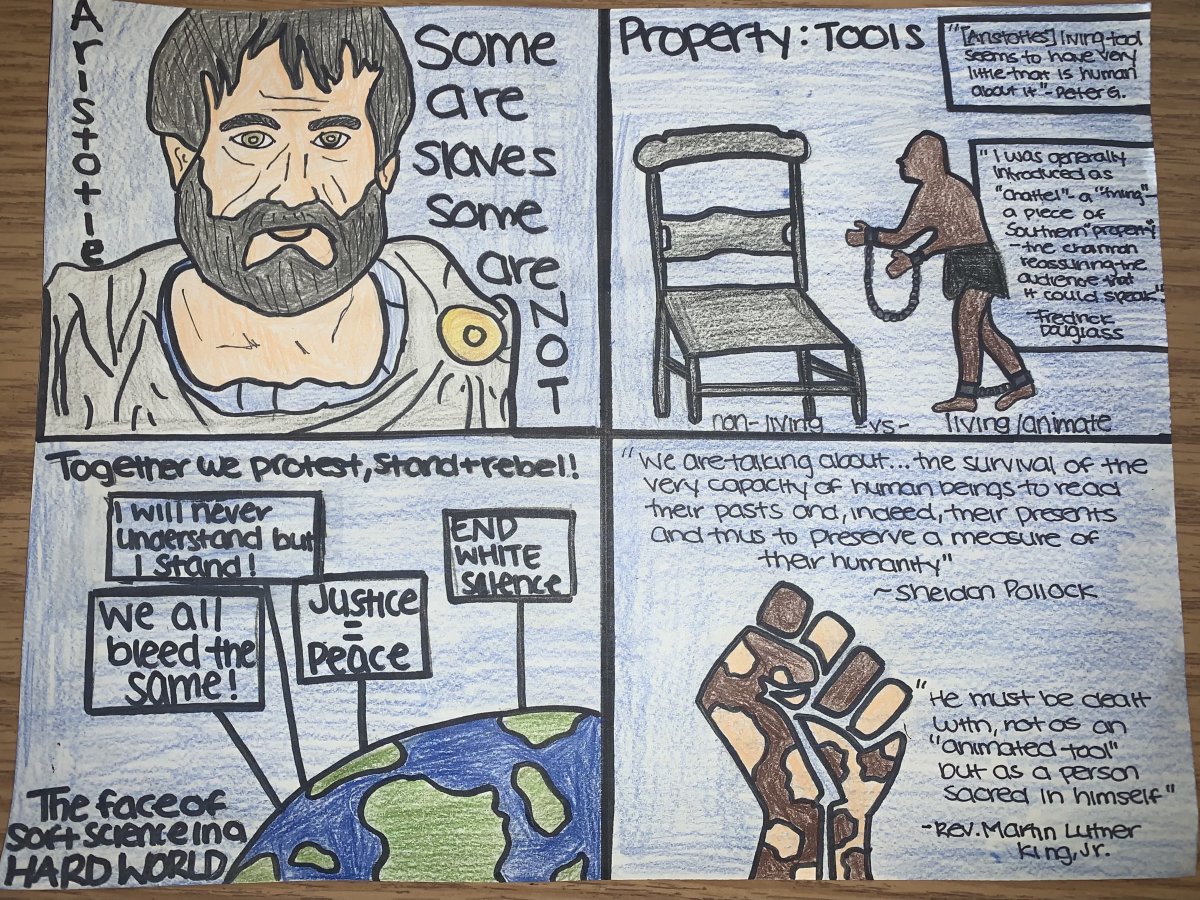 Brianna McGarry, Visual Art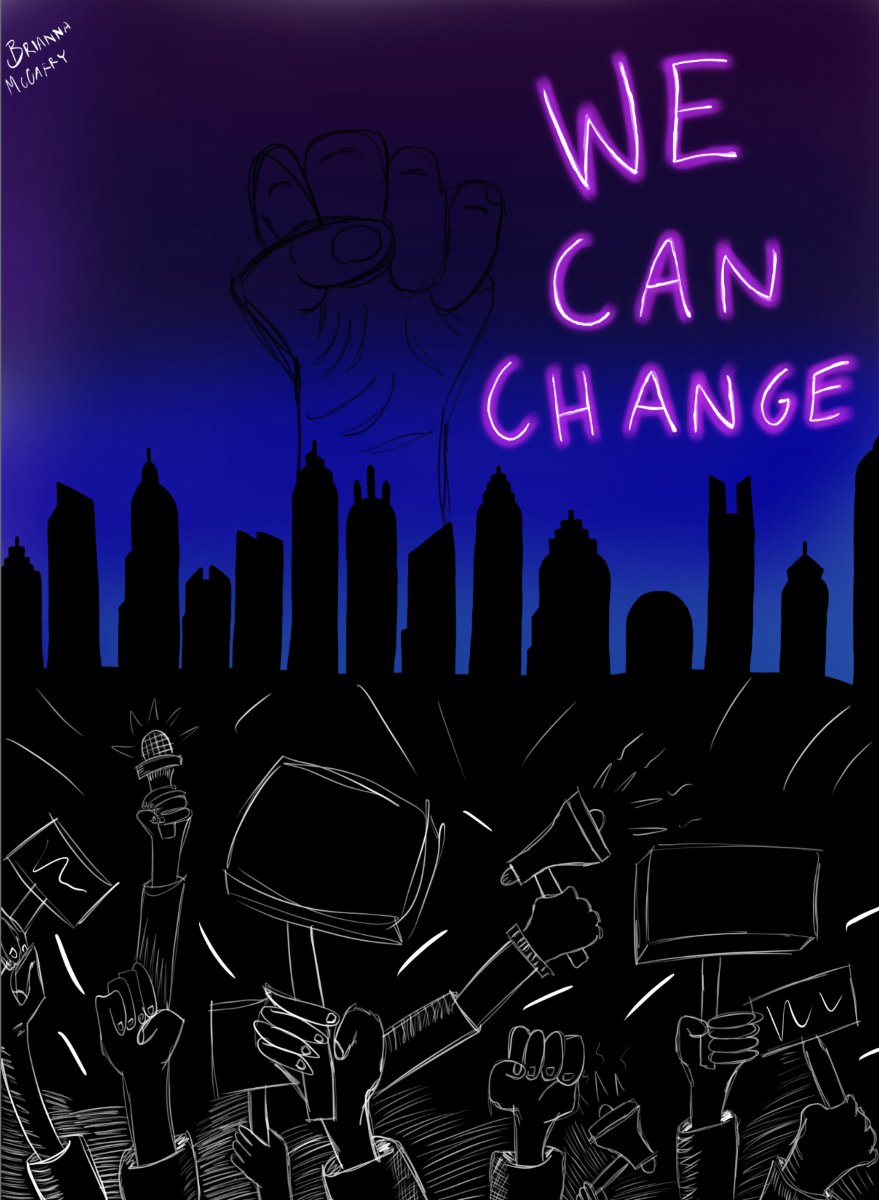 Mitchell Rebholz, Social Injustice in America
Lauren Zaslow, Quote Poster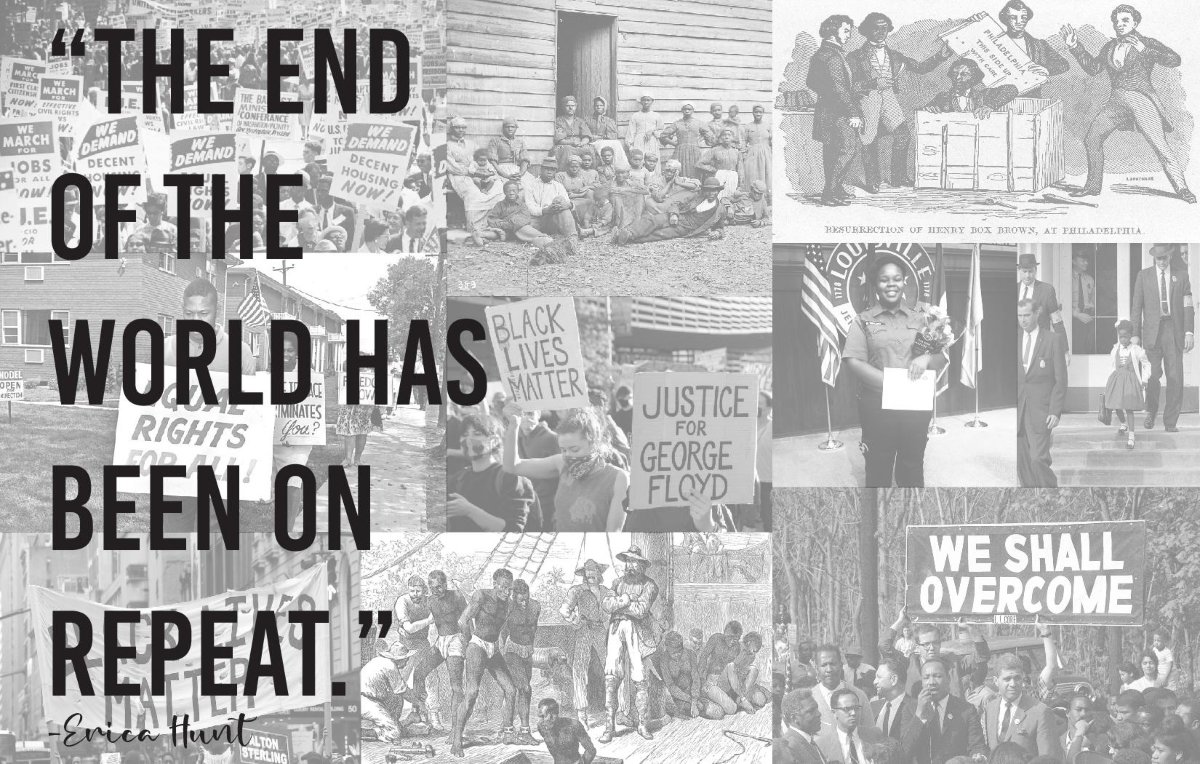 Dingxin Chen, Social Justice Visual Art